Slide 1
Manufacturer, Supplier and Exporter of Moringa Drumstick
Slide 1
Manufacturer, Supplier and Exporter of Ornamental Fruit Plants
Slide 1
Manufacturer, Supplier and Exporter of Coco Peat Discs
Slide 1
Adenium Obesum & Adenium Arabicum
Manufacturer, Supplier and Exporter of Adenium obesum & Adenium arabicum
Slide 1
Mangrove Rhizophora & Avicennia Marina Plants
Manufacturer, Supplier and Exporter of Mangrove Rhizophora & Avicennia Marina Plants
Sustainable Growth GururajAGRI - Your Specialized Agriculture Seeds and Tree Supplier
Gururaj AGRI
India`s leading domestic and exporter company in production of high quality Vegetable seeds and Tree seeds.
Gururaj AGRI group is a family owned company based in India. 
Gururaj AGRI takes pride providing a sustainable green solution with organic and eco-friendly cultivation products.
Urban Agriculture and Horticulture is a passion that is fast growing area with latest innovative products and ideas for Roof Top, Terrace and Balcony Garden and greening your indoors and all under one roof.
We bring nature and greenery closer to you, may bring a breath of fresh air and positive energy in to your lives. We bring a new creative ideas and products that makes urban Agriculture and Horticulture a excellent and wonderful business to pursue.
Our goal is creating most advanced Coir products (Coco peat) solutions for growers worldwide to achieve high yield, excellent quality, and high profitability always.
Our goal is using most advanced technologies and best-of-it-class raw materials to obtain high-quality coco products with high quality standards.
Our goal is to remain the leading company in producing Coco Peat growing media in particular, and hydroponic growing in general.

Our goal is to guarantee customer satisfaction. In order to do so, we spread a global agronomic support and marketing network. Our customer's success is our success.
GururajAGRI is focusing its activities on production of high quality vegetable seeds today. We specialize using the know-how and technical advice from our growing experts, reaching together with our local partners maximum results with excellent seed and tree varieties.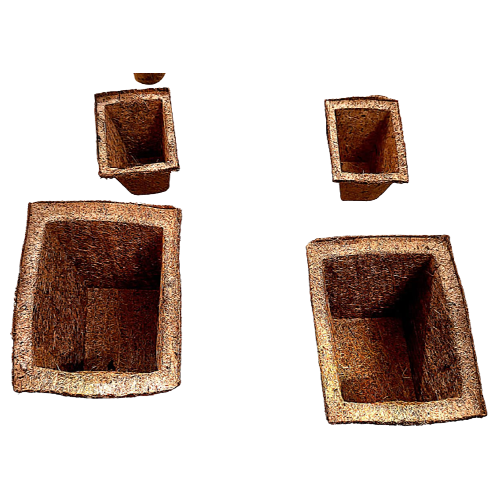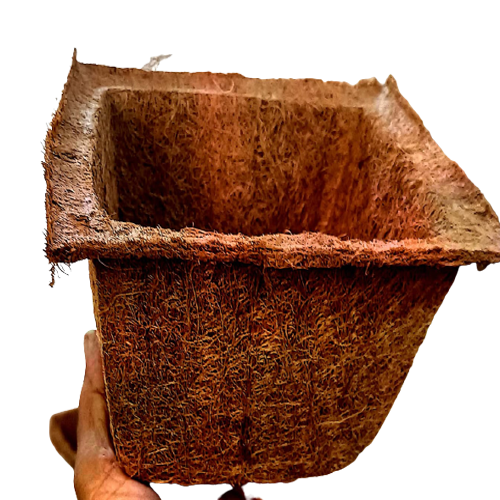 Full Round COCO Pot Hanging with Steel Structure
OUR OUTSTANDING QUALITY IS RATIFIED BY OUR LONG-TERM CUSTOMERS DOMESTICALLY AND GROWING INTERNATIONALLY AS WELL TODAY.
OFFERING SUSTAINABLE LOGISTIC SOLUTIONS SUITING OUR CUSTOMER NEEDS.
WIDE RANGE OF INVENTORY OPTIONS.
WE PARTNER WITH YOU FOR OUR MUTUAL GROWTH.
Our modern technology producing high quality seeds blends excellently well for agriculture with focused approach on quality and superiority of our products, same time ensuring our quality control and logistics goes well too.
Manufacturer / Exporters / Suppliers / Retailer Of Insulin Plant, Hybrid Seeds, golden ficus plant, galphamea creeper, ficus elastica plants, date palm plant, china guava, bleeding heart creeper, allamanda creeper, trees, tree seeds, Ornamental Plant, ornamental trees, Coco Peat Discs, Coco Peat Blocks, Ground Covering Plants, Palm Plants, Ornamental Plants, Mango Plants, Indoor Plants, Creeper Plants, Bonsai Plants, Vegetable Seeds, shrubs, Rose Plants, Pitchodia Plant, Metrosideros Plant, Cycas Plant, Coco Peat Plant, Chamaerops Humilis Plant, Casuarina Plant, Butea Plant, Areca Catechu Plant, Pencil Pine Plant, London Pine Plant, climbers, cocoa peats, Potato Seeds, orchids, jasmine plants, hibiscus plant, Herbal Plants, Fruit Plants, Flowering Plants, Flower Seeds, fig plants, crotons, Ornamental Tree etc.
#1 of the most trusted Coco Peat Suppliers, Live Plants Exporter.
Trusted by over 2500+ Satisfied Users, We Happily became the best-selling Coco peat in one of the world's largest Market Place.